ESPACE
ESPACE is a future e-commerce platform for luxury brands and designer brands. We're a multidisciplinary team of designers, artists and technologists determined to change the way fashion industry works.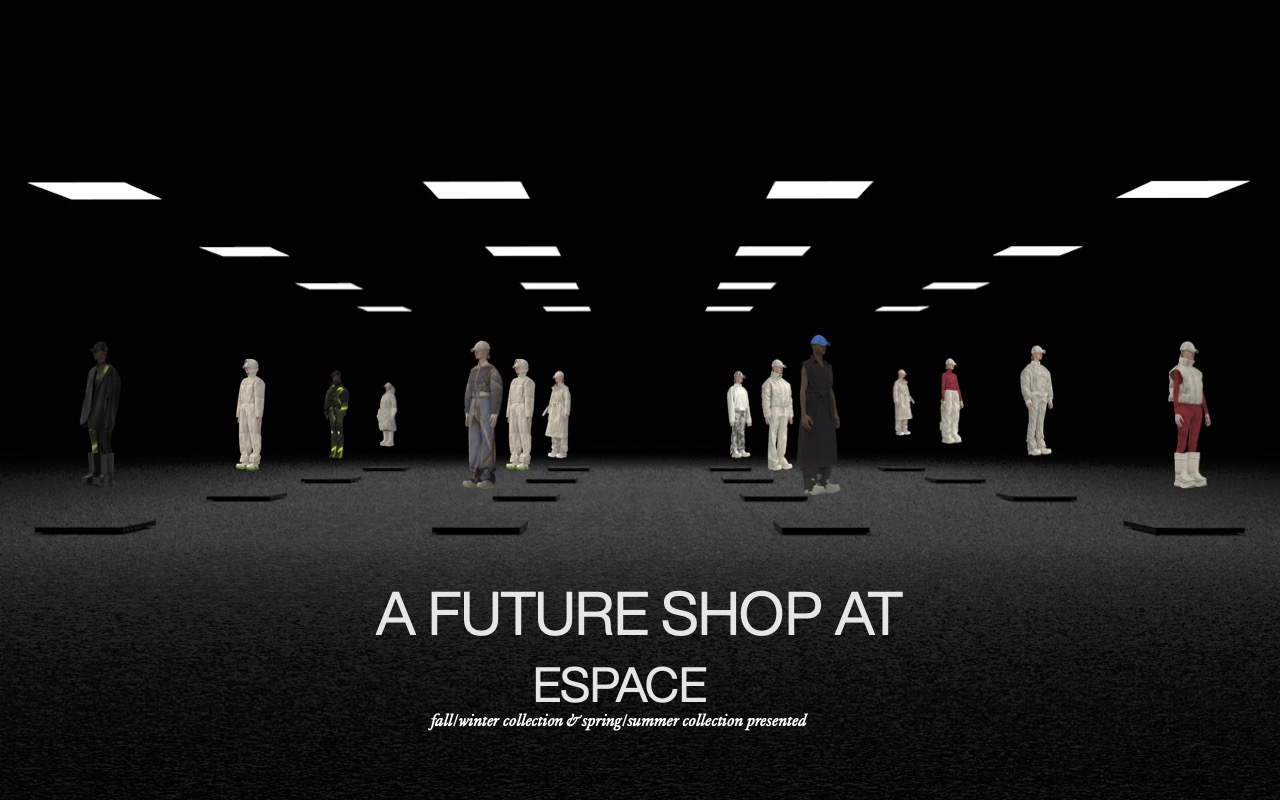 Collection Note:

ESPACE 1.0 explored the relationship between Space and Humanbeings. Two capsules are developed from two diffenrent aspects of SPACE: the misterious outerspace and human exploration.


prototype development
Pattern are firstly developed in 3D environment. Base on that physical prototype was developed in muslin and tyvek fabric.
NEXT
Inspired by mid-century vintage furniture.This collection is rooted in minimal tailoring with vibrant colors.Comfort and practicality are the keywords. Metal hardware revealsmodernity from those soft and elegant pieces. It's effortless to make you feel dressed.